The LAPO Community Campaign For Cancer Control (LAPO-C4) In Nigeria (Since 2016)
The LAPO-C4 is an innovative community-based intervention aimed at creating awareness on cancer prevention, screening for early detection and control. The disease has become one of the major causes of morbidity and mortality in Nigeria with over 100 persons diagnosed every year out of which about 80% die due to ignorance. The intervention was openly demanded by female beneficiaries of LAPO. The implementation began in 2016 in partnership with community-based organizations in the Federal Capital Territory, Abuja; Lagos; Edo; Rivers and Imo States. Twelve (12) Community-Based Organizations (CBOs) participated in the pilot phase.
Project Rationale
Cancer is the number one killer disease of mankind. Cancer kills more people than HIV/AIDS, malaria and tuberculosis combined. The worldwide burden of cancer doubled between 1975 and 2000 and is set to double again by 2020. Furthermore, the International Agency for Research on Cancer (IARC) forecast that by 2030, there will be more than 21 million new cases of cancer, and 13 million cancer deaths every year. In contrast, death from infectious diseases will fall by about 7 million per year.
Goal: The project is aimed at reducing cancer-related deaths among the target population in Nigeria.
Objectives
Increase in cancer awareness among rural population in target states by 25%
Promote the culture of early detection among the target population
Advocate for policy and practice change to enhance awareness, screening, and care for cancer patients in Nigeria
Advocate for the establishment of screening centres at PHC level
Advocate for subsidized screening at PHC level
Advocate for subsidized screening and treatment for the less privileged, particularly women affected by cancer in Nigeria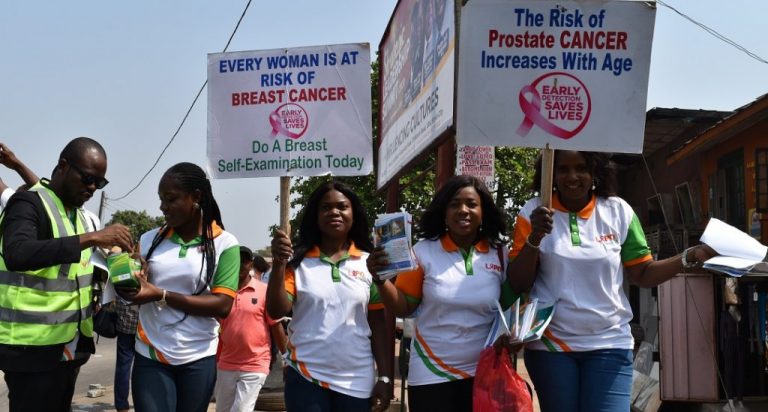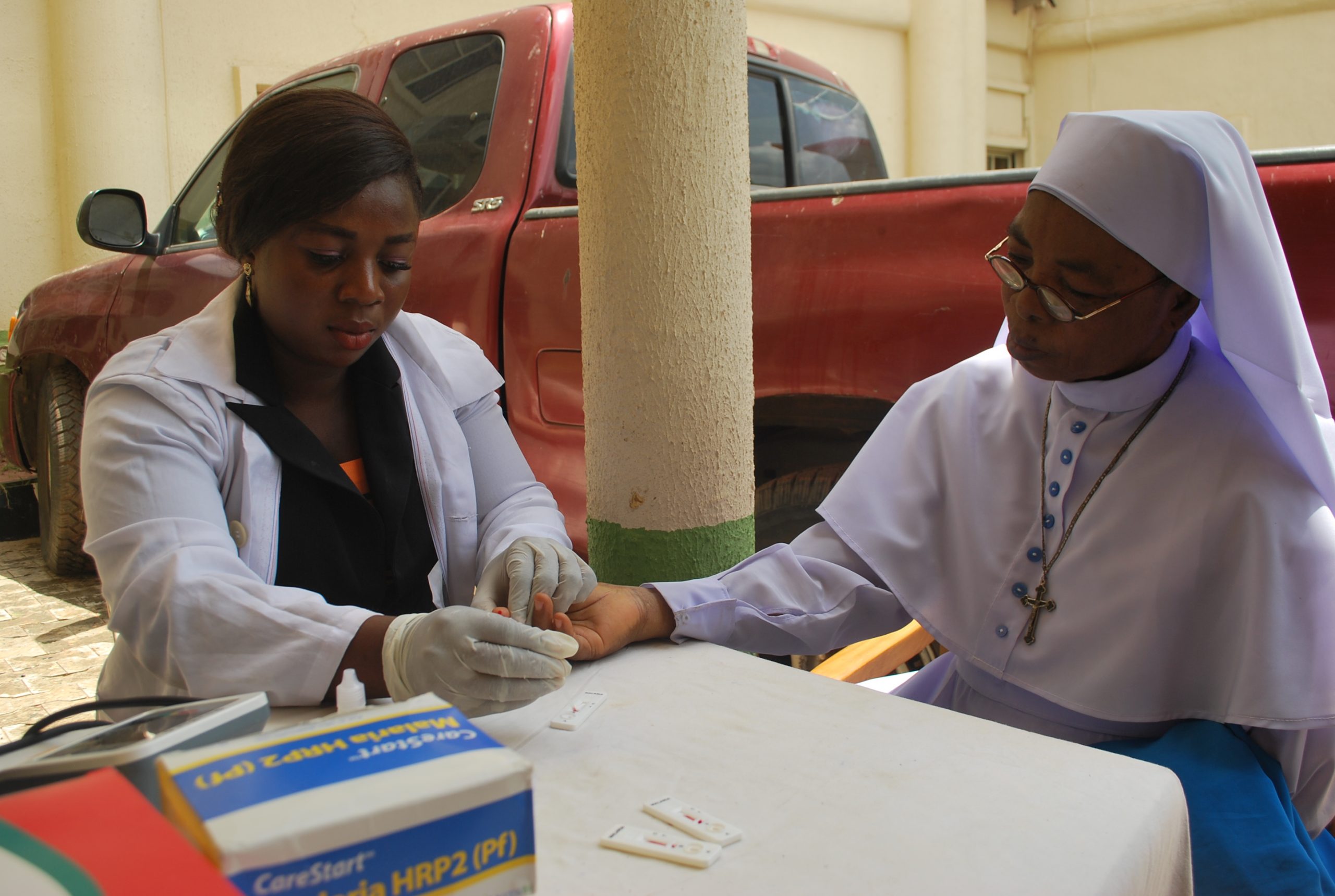 Community Campaign on Cancer Control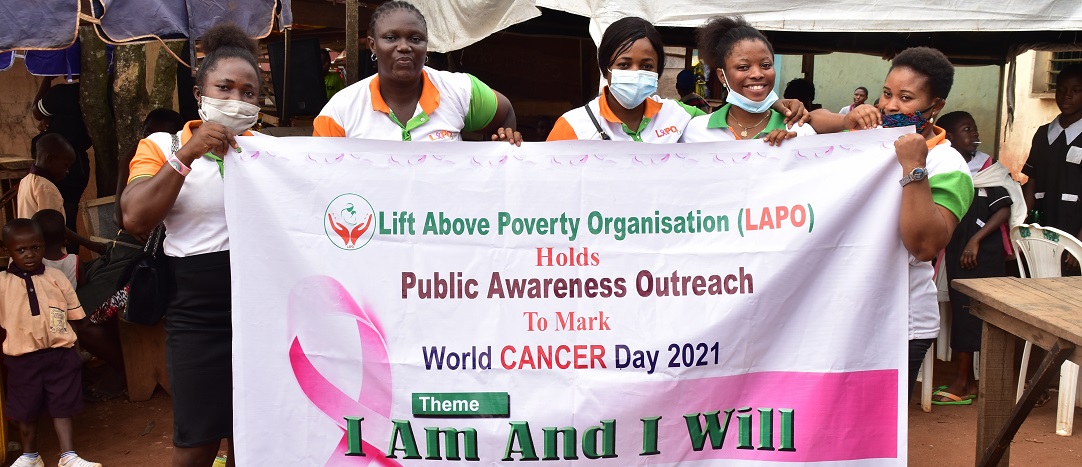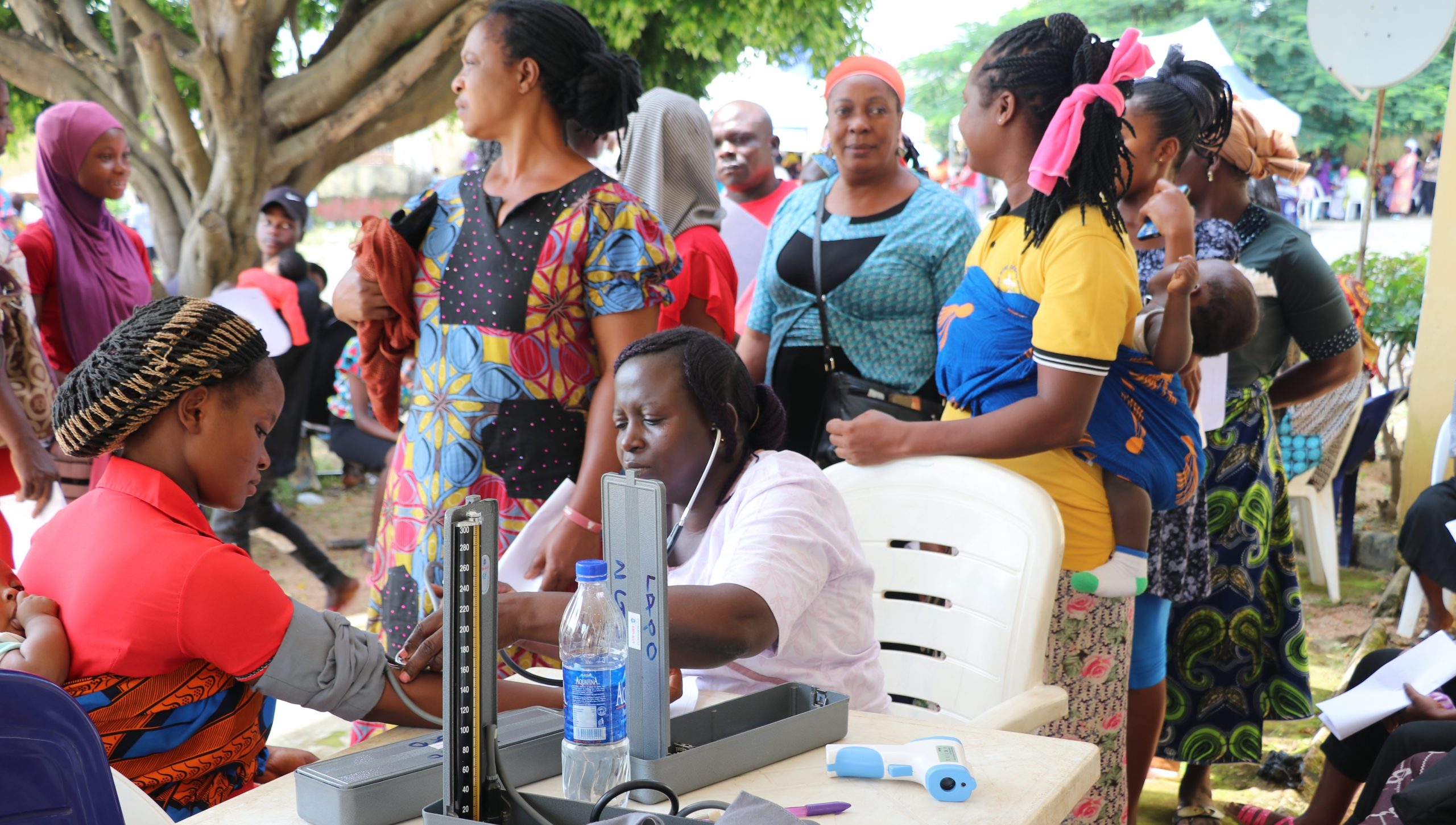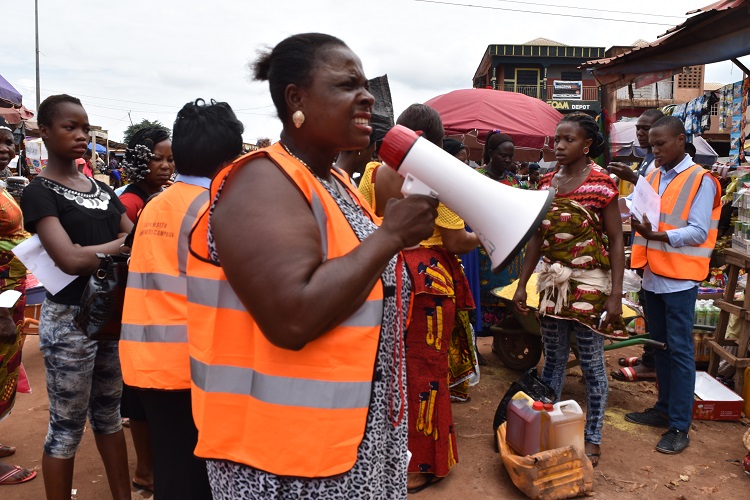 Target Population
The target population is the general public with a special focus on:
Women for breast and cervical
Men for prostate cancer (men)
Children with childhood cancer
Project Strategies
Key strategies include:
Advocacy for policy and practice change as it concerns basic screening at PHC level;
Screening services in partner primary health facilities through provision of basic screening and referral services to secondary or tertiary or specialist facilities for diagnosis and treatment;
Referrals for uptake of screening and treatment services
Awareness creation through outreaches and massive deployment of billboards, posters, handbills, stickers, radio and TV jingles and
Strengthening community response for project sustainability through the establishment of community committees for cancer control.
Capacity building of implementing CBO partners
Project theme:  War Against Cancer: All hands on deck
Project Slogan:   Join the LAPO-C4 train. Get checked
Key Accomplishments:
The LAPO-C4 project has no doubt contributed significantly to the achievement of the National Cancer Control Programme (NCCP) goal of expanding cancer information dissemination, education and outreach services nationwide.
45,963 community members were screened for breast, cervical, prostate and childhood cancer across the target states;
32,931 persons with various health conditions were referred for further screening and treatment in government-approved health facilities;
1.7 million persons were enlightened about the scourge through community outreaches and the distribution of printed handbills and stickers.